Whack


Jan 1, 2014

Sam Harris: Powerful Philosopher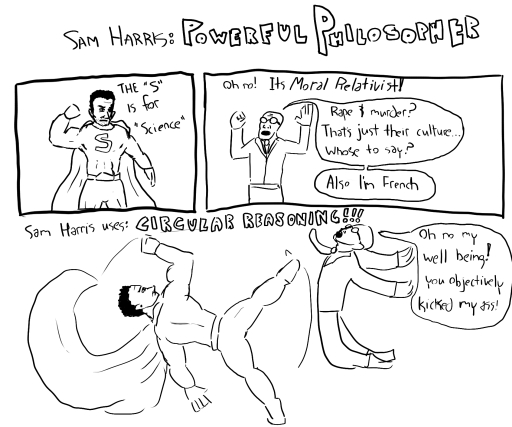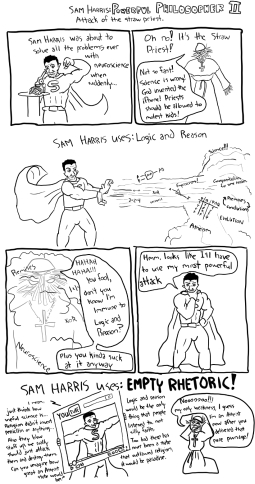 ---
Jun 6, 2013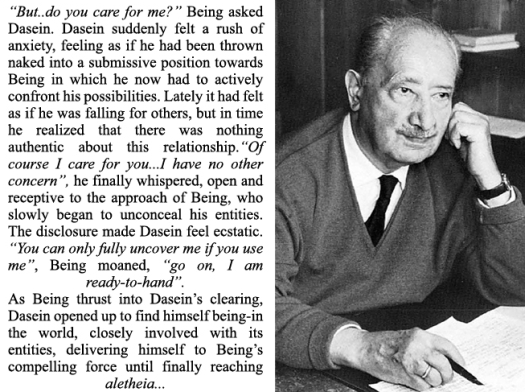 Being and Time was intended as the first part of a trilogy, the second part of which, '50 Equiprimordial Shades of Being', was never officially released.
---
May 12, 2013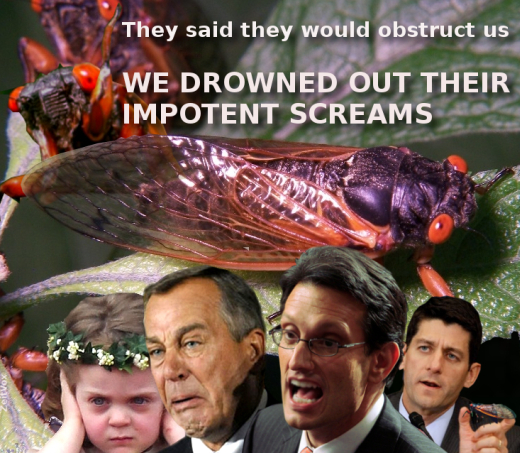 ---
February 11, 2013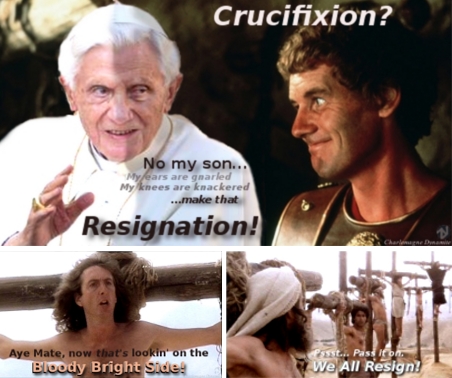 ---
November 1, 2012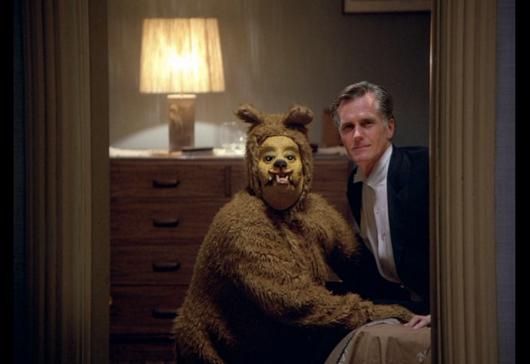 ---
April 27, 2012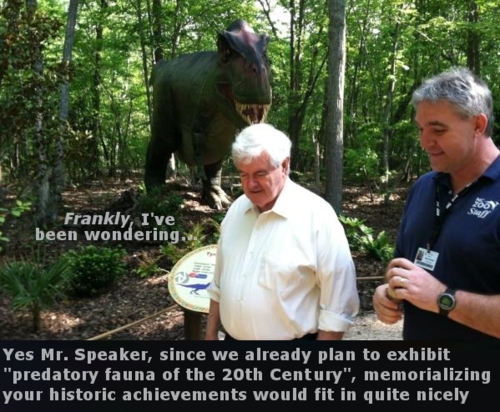 ---
January 4, 2012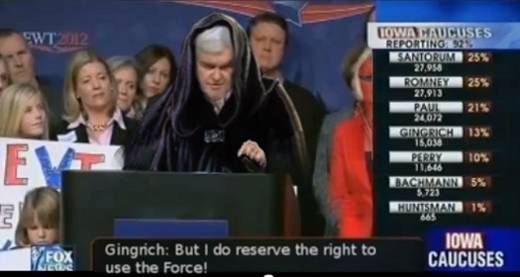 It looks like a concession speech, but look out Mitt - it's a trap!
---
December 31, 2011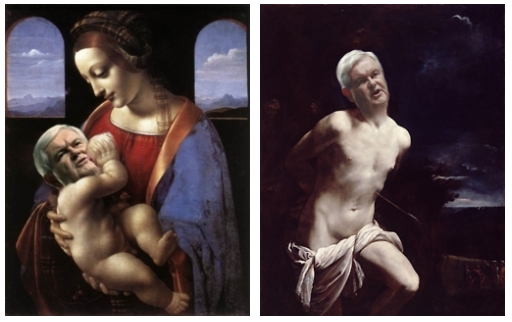 "Blessed be the womb that bore thee and the paps that gave thee suck." The rogue Fyodor Karamazov would surely admire Newt. So courageously does he suck the speaker's fees and undergo faux martyrdom for the sake of his visions of fundamental change.
---
November 3, 2011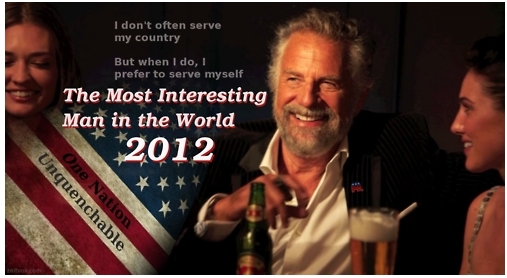 "Handling and cunning image projection would be superfluous", according to Karl Rove, only expressing fears that his services may not be needed. "He's a sick puppy, totally beyond my advice; I mean he once drowned a man in the fountain of youth for revealing that Warren Buffet asks him for stock tips - and his only bout with superstition was not that masturbation would make him blind but, rather, that it would make his hand invisible - and, frankly, that may just be what this economy needs."
---
Let's Go to the Old Folks Home
November 1, 2011
---
August 28, 2011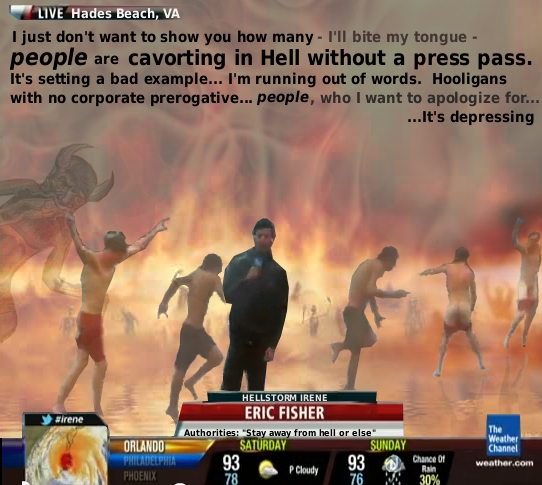 ---
Should Math Be Taught In Schools?
August 27, 2011
---
Martin Heidegger's "Being and Time": A Summary
March 21, 2011
The truth is, the single word 'being' just wasn't meant to bear as heavy a load as this project puts on it. So think of 'Being', the essential thing we're trying to get at, like a Party, and think of 'to be', the verb, as 'to rage'. Now, there are lots of people at this party - chairs, trees, pretty much everything that is. Where is this Party? In the world, which we'll call the 'house'. And who do we know who rages the hardest? That's right, fucking Bros, that's who. They're the Dasein at this party, the partiers who rage with awareness and understanding. Turns out, Dasein being is a lot like a Bro raging, and Dasein understanding Being is a lot like Bros understanding the Party. There, isn't that better?

When a Bro rages, he rages in a way that sets him apart form everyone else at the party - he rages with an immediacy such that he knows not only what is going on but also what could be going on. He must always plan one step ahead of himself so as to rage in the best possible way, to make the most of the Party. Sometimes that worries a Bro - even Bros get anxiety from time to time, though we don't like to admit it - and that angst might cause the Bro to slow down. "Woah," he might think, "this Party could end. I see the potential, and that worries me a little - can I truly execute?" When a Bro slows down like that, he hides his Broness, and slows down the party - when the Dasein lets his anxiety take over, he hides his Being. Eventually, the Bro must overcome his anxiety and rage in a truly authentic way that embraces the possibilities inherent to the Party - this shows the fullness of the Party. When a Bro realizes that the Party demands something, he must step up and do the fucking keg stand that no one else can do, because they're not Bros and they don't know what raging truly takes. A Bro who steps up his game, pours the shots and takes control of the music in an authentically Bro way fucking makes the Party. We've all been places where there are drinks and snacks but everyone is standing around doing nothing - that's not a fucking party. That's a potential party being wasted by all who are there; in the same way, if the Dasein is not authentic, he is wasting his Being.
Rage on Philosophy Bro! ... read more...

---
Future Headline on the Puffington Host
January 12, 2011
---
LBJ on the phone
January 18, 2011
LBJ orders pants from the Haggar clothing company. Classic recorded phone call.
---
Damnit man, lives are on the line
January 3, 2011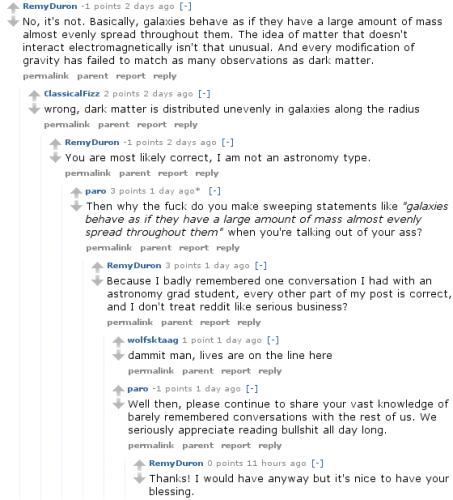 A A slice of commentary on Reddit.com regarding a Scientific American piece
---
Communist Christmas
December 15, 2010
---
Shirtless Biden Washes Trans Am In White House Driveway
November 12, 2010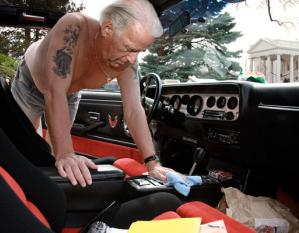 Biden wipes down the interior, and picks up any loose change, cigarette butts, and discarded condom wrappers.... "Back in the day we used to call 'em panty-melters," Biden continued. "One babe caught a glimpse of those rims after a Cinderella concert in '86 and she couldn't get into that backseat fast enough. If any of you girls wanna take a ride, just let ol' Joe know."
[see this at the Onion]
---
Tea Party Prefigured in Obnoxious 2006 MADtv Spoof
November 7, 2010